HiTech Health awarded with €7m government funding for 'disruptive' project
HiTech Health and our partners, Relevium Medical and Professor Garry Duffy's Laboratory at NUI Galway are honoured to receive €7 million from the Disruptive Technologies Innovation Fund (DTIF), administered by Enterprise Ireland. This award will support the development of a novel treatment for Knee Osteoarthritis with the potential to regenerate the damaged knee joint whilst providing long-lasting pain relief.
Dr Brian Harrison, MD Hi-Tech Health, "We are excited to work with Relevium and Prof Garry Duffy's team on the process development, scale up and GMP manufacturing of this novel therapeutic candidate at our Galway facilities. With all parties in the local area, we believe this will strengthen our partnership and help with developing this novel Knee Osteoarthritis therapy."
Dr Alison Liddy, Founder and CEO Relevium, "This funding will enable Relevium and our partners to develop this ground-breaking treatment that has the potential to transform the lives of people living with Knee Osteoarthritis."
Professor Garry Duffy, NUI Galway, "My team at NUI Galway are delighted to be part of this project and to work with industrial leaders to develop an impactful solution for Osteoarthritis."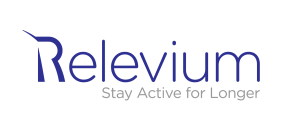 The continued growth in the development of cell and gene therapies (CGTs) has led to an exponential increase in the workload of the organisations involved. As ClinicalTrials.gov. indicates, there will be more than 1,000 ongoing clinical trials for CGTs registered in...
Stay Up To Date
Connect with us to receive the latest HiTech Health and industry updates.