We are a Contract Development and Manufacturing Organisation (CDMO) for advanced medicines including cell and gene therapies. With our in-depth knowledge and experience of Cell and Gene Therapy products, HiTech Health offer a range of services to help develop and supply life-changing treatments.
Process and Analytical Assay Development
Our experts can provide comprehensive solutions and strategies for process development, supply pre-clinical products and quality control assay development.
Qualified Persons Specialising in CGT
Ensuring you have the right person to release your product to the clinic is essential for success and HiTech Health can support you with this critical role.
Audits of CDMOs and Contract Testing Laboratories
Let us help you to perform an independent audit of your key manufacturer or testing laboratory to ensure you are receiving a quality service.
CGT Training
One of the biggest bottlenecks in the CGT space is finding the right people. HiTech Health offer a unique range of personalised training in the CGT space.
Supply Chain Assessment for CGT
Cell and gene therapies are distinctly different from traditional biopharma product and their supply chains require uniquely designed logistics solutions.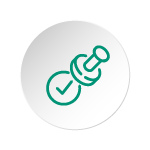 GMP Manufacturing
We can provide a full GMP manufacturing service for ATMPs and offer quality and compliance services including QP release of products.
In Europe, no batch of medicinal product can be released prior to certification by a Qualified Person (QP). Due to the rapidly evolving Advanced Therapeutic Medicinal Products (ATMP) landscape, it's important to have up-to-date knowledge, expertise as well as years of...
Stay Up To Date
Connect with us to receive the latest HiTech Health and industry updates.